Your Power Beyond the Ballot Box: You Voted, Now What?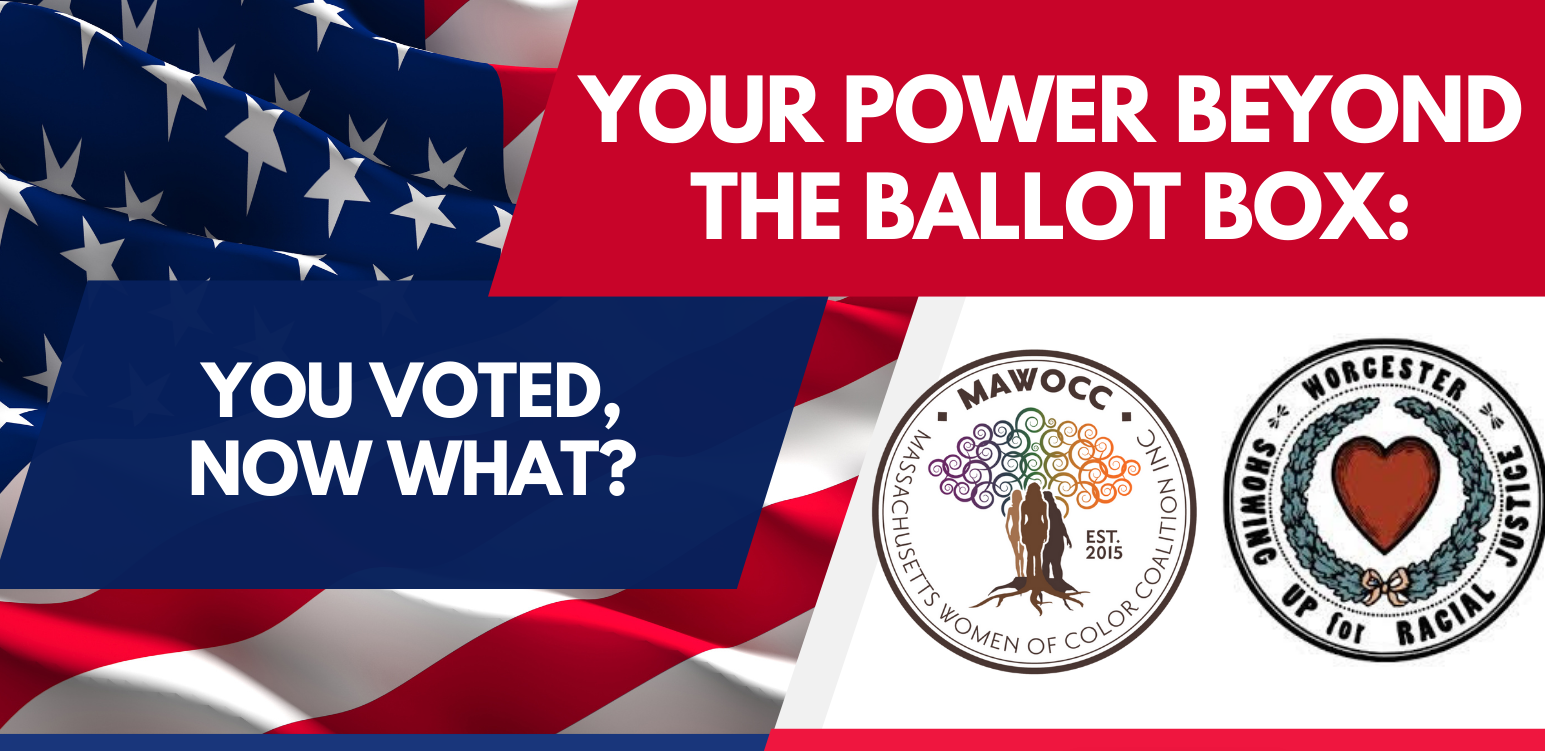 Thu., December 1, 2022 • 6:00 pm

-

7:00 pm
Join us for a virtual forum hosted by Charlotte Golar Richie, the Chair and Co-Founder of MAWOCC's advisory board. Learn how to build relationships with and actively engage elected officials, become more civically engaged, and hold elected officials accountable. Ms. Golar Richie will be joined by Shanique Spaulding, the Executive Director of MA Voter Table, and Khrystian King, Councilor at Large, Worcester.