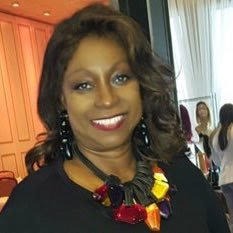 The Boston Business Journal named her one of its Power 50: Game Changers; Boston Globe named her on its A-List calling her Boston's "social connector," and one of the "must have" people in the room when there are important events. She received Boston Business Journal's Lifetime Achievement Award for Diversity. Boston Magazine listed her as one of the 100 Most Influential Women in Boston and one of Boston's 40 Most Fabulous People. The Boston Herald listed her as one of the 100 Most Powerful People in Boston. She was honored by Bryant University with its 2016 New England Business Woman of the Year and received an Honorary Doctorate Degree of Law from Mount Ida College. "Pioneer," "Visionary," "Connector," "Multicultural Marketing Maven," "Game-Changer" are terms often used to describe Colette, who refuses to be defined by traditional barriers of gender and race. A risk-taker and enterprising person, she pioneered inclusion/multicultural marketing in New England. She is widely respected and recognized for her amazing ability to build bridges and create cross-cultural and inter-racial business and social networks and connections. Her breadth of experience spans close to three decades of counseling major corporations, C- level executives, celebrities, world leaders and mission focused non-profit institutions and policy-makers as well as successfully managing and overseeing public relations, brand management, corporate citizenship, and inclusion/multicultural marketing campaigns for a number of distinguished clients.​
Boston can be a parochial city and Colette has been part of the Boston fabric and community for decades. She is often sought after by C-suite executives for on-boarding services and counseling. She affords her clients unique opportunities to engage in and become strategically visible within the Boston community. She is highly respected for her amazing ability to create cross-cultural business and social relationships and networks.
Colette is a master at creating positive solutions and outcomes to solve challenging problems for her clients and sometimes society. Recognizing that there was a lack of access to information of interest to residents and communities of color and others seeking access to those constituents, in 2000 and 2007, she and her firm published Kaleidoscope, Boston's first comprehensive multicultural resource directory to address that issue. Boston Magazine hailed it "the ultimate networking tool, for people left out the network. Always an innovator, in 2008, she launched an innovative social impact venture called Get Konnected! which has become the city's premier inclusive business networking event that brings together urban and international professionals, business executives, entrepreneurs and graduate students across industries and sectors for networking. Get Konnected! has attracted several of Boston's and the state 's major corporations, institutions, and small businesses as partners. They view Get Konnected! as a credible, effective diversity/ inclusion branding, stakeholder engagement and recruitment platform that can be leveraged for consumer, community and employee, recruitment engagement and retention.
In 2016, Get Konnected! made history as the creator of Boston's first comprehensive compilation of Boston's 100 Most Influential People of Color called the of the GK100 List. The Boston Globe covered this historic event on the front page of its Business section, citing Colette as "changing the conversation on diversity in the city".
She is author of 21 Steps for Women to Win, a compact inspirational guide for women entrepreneurs and professional women. The Boston Globe called it "The Savvy Business Woman's Primer." She is a very civically active member of the Boston community and the recipient of numerous awards and citations for her personal, philanthropic and professional accomplishments including the late Mayor of Boston Thomas Menino's "We are Boston" Community Leadership Award for her contributions toward making Boston a more welcoming and inclusive city for all of its citizens; The American Jewish Committee's National Civic Achievement Award; the Greater Boston Chamber of Commerce's Pinnacle Award for Achievement in Business; The Publicity Club of Boston's Crystal Bell Award for Lifetime Achievement in the Field of Public Relations. The Lady Baden Powell's Good Scout Award for her community and civic work. The Renaissance School's Living Legend Award; Emerson College Distinguished Alumna Award. The Boston Jaycees Ten Outstanding Young Leaders and the YWCA of Boston inducted her in its Academy of Women Achievers.
She currently serves on the board of Trustees of Eastern Bank; the Massachusetts General Hospital; the board of directors of the Greater Boston Chamber of Commerce; The American Jewish Committee and the Whittier Street Health Center Foundation. She has taught public relations and marketing to undergraduate and graduate students at Harvard University/Radcliffe College, Emerson College, Stonehill College, and Antioch College, and holds a BS and MS from Emerson College and an honorary doctorate of law from Mount Ida College.