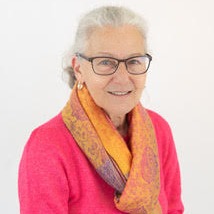 Linda Cavaioli has served as Executive Director of the YWCA Central Massachusetts since 1992. Linda reports to a 30-member board of directors and oversees the daily operations of a $7 million non-profit organization dedicated to the elimination of racism and empowerment of women.
Linda is active in the community and serves as a member of the Board of Directors of Quinsigamond Community College, and as Chair of Audit and Oversight, a member Emeritus of the Community Board of DCF Worcester West Area Office and a Commissioner Emeritus of the Massachusetts Commission on the Status of Women. She also serves on the Martin Luther King Community Breakfast Committee, City Manager's Task Force on Bias and Hate and United Service Executives. She also has served as regional chair of the YWCAs New England Council and Chair of the YWCA USA Regional Leadership Committee.
Before joining the YWCA, Linda was the Senior Vice President of Marketing and Resource Development at the United Way of Central Massachusetts.
She received her Bachelor of Arts degree from the University of New Hampshire and a MBA from Clark University. Linda and her husband John Medbury are the proud parents of five children and 11 grandchildren.