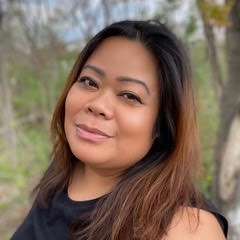 Vira Douangmany Cage is the associate director and service coordinator for BakuCare Adult Day Health and is board president for Amherst Media, the oldest, continuously-operating nonprofit cable access and media center in the country.
Vira was elected to the Amherst School Committee in 2015 and in 2016, she became the first Lao American to run for state representative in Massachusetts. From 2010-2013 she led a successful community organizing campaign to free 27 year old Charles Wilhite who was sentenced to life without parole. Her passion and commitment was recognized by the Center for Women & Community at the University of Massachusetts at Amherst, Spring of Hope Church in Springfield and the Prison Birth Project in Holyoke.
After fleeing war-torn Laos at the age of five, Vira, her parents & four siblings spent about a year in a Thai refugee camp before the US received them in 1980. Raised in Dorchester, Vira is a graduate of Boston Latin Academy and the University of Massachusetts at Amherst.