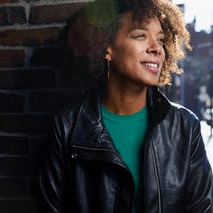 From leading statewide policy campaigns for the reform of the criminal record system to integrated voter engagement and candidate campaigns, Wilnelia Rivera, Founder of Rivera Consulting, Inc., leads a movement building firm that is committed to co-planting the seeds for deep democracy, collective care and just sustainability. Wilnelia is a strategist, emergent facilitator , researcher, and coach. Her journey began in Lawrence, Massachusetts, where her childhood was defined by the duality of injustice and persistent hope – planting her lifetime commitment to social change. A self-described strategic disruptor, she understands that in the world, country and at home are in transition and that the time is now to enable, inspire, and operationalize solutions to rewrite the American social contract for the 21st century.
Wilnelia's track record of success thrives at the intersection of people, planning, and politics. She has come to understand that the most important economic and social issues from race, class, the environment, education, transportation to healthcare are all interconnected. Her professional career and academic work centers on social justice, collective prosperity, and sustainability, key ingredients to producing successful results for clients but most important, the community at large. She has created change from the street level to the ivory tower in the political and public policy making process.
Wilnelia holds a B.A. in International Relations, B.A. in Women's Studies and an M.A. in Urban and Environmental Policy & Planning from Tufts University. She is a featured strategist for WBUR and GBH. Wilnelia recently co-authored in Turnout! Mobilizing Voters in an Emergency.