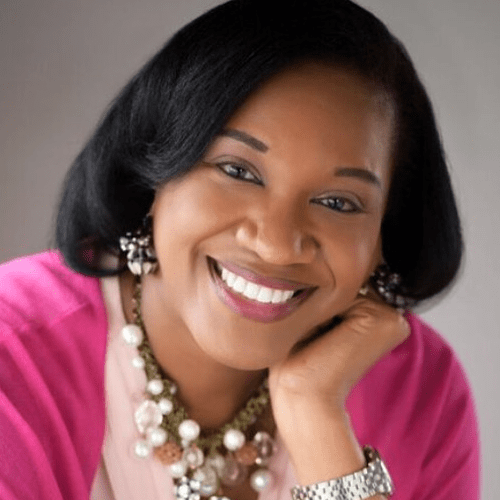 Denise Jordan
Vice President, Western Region
Denise R. Jordan was born and raised in the City of Springfield, in a household where community activism and service was a daily part of her upbringing. Denise is a proud resident of the City of Springfield and a product of Springfield Public Schools. She attended the oldest Historical Black Institution of Higher Learning in the Country, Lincoln University, Pennsylvania, where she received a B.S. Political Science/ minor in Public Administration. She also has a Master's Degree in Human Resource Development from American International College. During her professional career, Denise worked for the Commonwealth of Massachusetts in several roles for over 20 years as a Worker's Compensation Manager, Sexual Harassment Officer, Asst. Affirmative Action Officer; ending her tenure with the State as a Civil Rights Officer for the Executive Office of Health and Human Services.
In 2008, Denise became the City of Springfield's first Black Chief of Staff and the longest person to occupy that position, serving for over 10 years with Mayor Domenic J. Sarno.
Most recently, Denise was selected to serve as the Executive Director of the Springfield Housing Authority, the third largest public housing authority in the state of Massachusetts, was named as one of Business West's 2018 Women of Impact and was selected as American International College's 2019 Commencement Speaker, where she was also awarded and honorary Doctor of Laws degree in recognition of her community contributions at the state and national levels.
Boards and Commissions:
Board of Trustees Baystate Health-Present

Board of Trustees American International College-Present

Tri-State Social Action Coordinator, Delta Sigma Theta Sorority, Inc-Present

Chair, MGM Springfield Community Advisory Committee-Present-Present

Founding member of the Massachusetts Women of Color Coalition-Present

Bay Path University Advisory Board-Present

2018-2019 Chair of Baystate Health Foundation's Rays of Hope

United Way of Pioneer Valley's WomenUnited

Founding member of the Martin Luther King Charter School of Excellence

Co-Founder Academic Athletic Arts Achievement Association/ 5A Football

Former Board member for Square One

Former Judicial Committee member, Massachusetts Democratic Party

Former Chair of the Election Commission for the City of Springfield

Former Co-Chair of the City of Springfield's Youth Commission

Member of Delta Sigma Theta Sorority, Inc.-Present
Honors and Awards:
2019 Springfield Boys and Girls Club Family Center Alumni Hall of Fame

2018 Business West Woman of Impact

2018 The Brethren's Chet Gibbs Award for Outstanding Service

Springfield Science Museums UBORA Award for Excellence

Girls Scouts Woman of Distinction

Black Woman of Excellence and Urban Influencer Awards from the Urban League of Springfield

Provider's Council of Massachusetts Municipal Employee of the year

100 Women of Color Award

Springfield Boys and Girls Club Family Centers Distinguished Alumni

Stone Soul Legacy Award

Omega Psi Phi Citizen of the Year