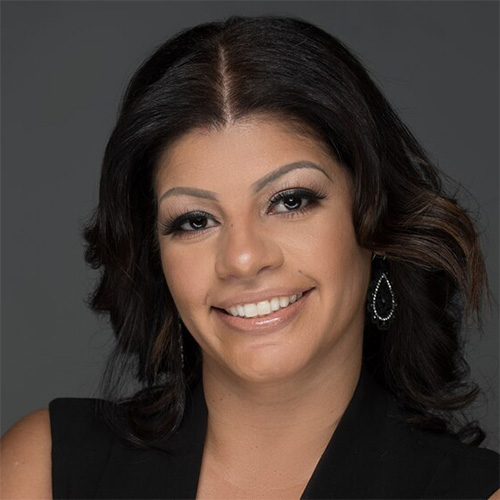 Waleska Lugo-DeJesús is the CEO of Inclusive Strategies, LLC and founding director of the Healing Racism Institute, widely recognized for her advocacy for anti-racism work in identifying educational strategies to create equity. She has over twenty years of experience working in the private, nonprofit sector, higher education and healthcare systems. She is widely respected and recognized for her innovative ability to broaden coalitions and build communities of inclusion. She focuses on enhancing the development of personal and institutional goals for addressing systemic racism.
She serves as Commissioner to the Massachusetts Art & Cultural Council representing Springfield as the Vice-President and volunteers as a liaison to Springfield Public Schools "Race Matters" Task Force. In 2008, Governor Patrick appointed her as a Commissioner for Commonwealth Corps, promoting civic engagement throughout the State. She served as Co-Chair for the Western Mass United for Puerto Rico Coalition helping displaced families during the Humanitarian Crisis after Hurricane Maria. Waleska serves on the United Way of Pioneer Valley/Women's Leadership Council, as an advisor to the Puerto Rican Parade Planning Team, and is a founding committee member for Leadership Pioneer Valley. Waleska is also a founding member of Massachusetts Women of Color Coalition, an emerging intergenerational advocacy group which centers on the livelihood and experiences of women of color, particularly Black and Latina women and girls. She also served as a board member for Partners for a Healthier Community, addressing health disparities within the African American and Latino communities with Baystate Health.
She has received numerous professional and civic awards including 2019 Latinx Excellence on the Hill honoring a distinguished career of social justice advocacy by Senator Eric Lesser and Legislators of the Massachusetts Black and Latino Legislative Caucus, 2019 statewide "Service Hero Award" by Project 351 for helping build a just, inclusive and united global community, 2018 Massachusetts Public Health Association "Community Leadership Award", 2018 Puerto Rico Hurricane Relief Warrior Awarded by Mayor Cruz of San Juan, Puerto Rico, State of Connecticut 100 Women of Color Award in 2018, 2017 Ruth M. Batson Advocate of the Year Award which is the Providers' Council's in Boston pinnacle award for excellence in advocacy, 2017 Martin Luther King, Jr. Social Justice Award for Excellence in addressing Race Relations, 2016 Outstanding Champion of Diversity during National Philanthropy Day from the Association of Fundraising Professionals, 2016 "Women Trailblazers and Trendsetters" Award from the Massachusetts Latino Chamber of Commerce; 2013 uAspire First One awardee; 2012 Love Thy Neighbor Lifetime Achievement Award by New Creation Discipleship Ministries and Foundation; 40 Under Forty 2012 community award by Business West; Visionary Woman of Excellence Award by Unity First and named one of Biltmore's Who's Who in Higher Education promoting Multicultural Affairs; and in 2009 was honored at Springfield City Hall during the celebration of Hispanic Heritage Month dedicated to "Latina Women in Leadership Roles." She holds a Bachelors of Science degree in Business Management and Masters in Public Administration.